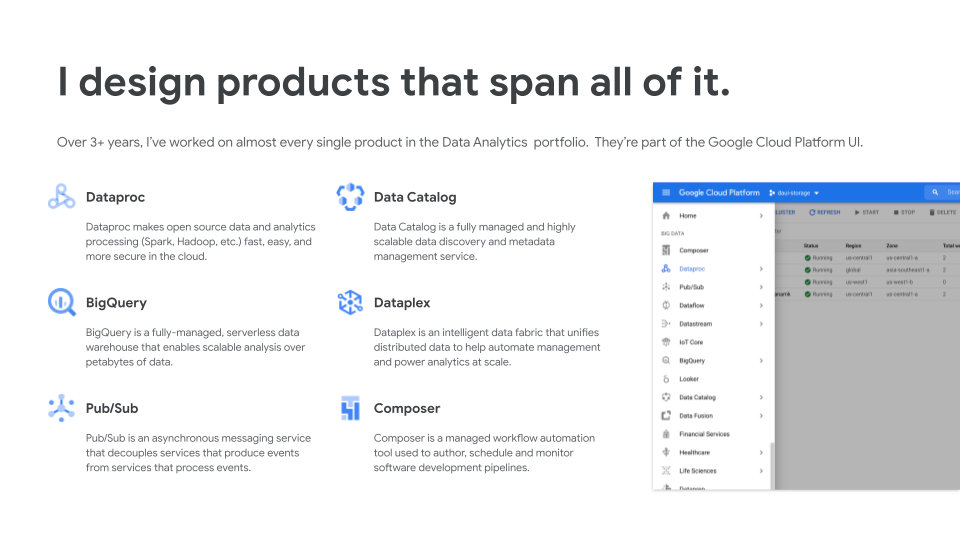 Data Analytics seeks to offer an enterprise cloud data platform with proven dependability that makes data-driven decision making easy. 
Over 3+ years, I've worked on almost every single product in the Data Analytics  portfolio.  They're part of the Google Cloud Platform UI:
My primary responsibilities include creating design mocks, building prototypes, defining product features, synthesizing customer research, and documenting user journeys.  I collaborate heavily with product managers, front-end engineers, back-end engineers, and user researchers.  My projects range from designing new features, defining new products, presenting vision work and explorations, and contributing to product evolution. 
Please contact me for more information on specific projects.